22/09/2022
|
Categories: Gambling Guides |
Published by: BTCGOSU |
Last updated: 22/09/2022
Okay, so we have noticed some talk about casino licenses in our Bitcointalk BTCGOSU thread, and we thought we should clear some things up for readers interested in this topic. So, here we go.
History of Online Casino Licensing
First, as many readers likely already know, online gambling became a thing in 1994 when the Caribbean nation of Antigua and Barbuda passed the Free Trade and Processing Act. That law allowed this country's Financial Services Regulatory Commission's Division of Gambling to provide two types of gambling licenses, one for interactive gaming and the other for wagering. Naturally, the first permitted companies to offer casino games, poker, and lotteries, while the latter pertained to bookmaker services. A slight issue with this categorization is that poker is not interactive gaming, as it is a skill-based game, per most regions' laws.
The internet became publicly available in 1991. However, the browser and editor that computer scientist Tim Berners-Lee dubbed the World Wide Web launched in April 1993, becoming the first royalty-free tool to scour the massive network of connected computers named the internet. Hence, in 1993, internet gambling was not technologically an option. The chief reason Antigua and Barbuda jumped so quickly on the opportunity to become the world's initial territory to license gambling websites was that they saw the potential tax revenues doing so may bring. It also positively impacted this country's underdeveloped economy by bringing in foreign investors who wanted to get in on this potentially booming sector.
After Antigua and Barbuda enforced the Free Trade and Processing Act, multiple smaller countries followed suit, seeking to rake in similar financial benefits. Belize formed its Computer Wagering Licensing Board in 1995. Curacao hosted gambling operators before Antigua but chose to officialize this practice in 1996. The Canadian native territory of Kahnawake founded its Gambling Commission this same year, and in 1998, Gibraltar joined these ranks, with Alderney doing so in 1999.
In 2001, Malta decided to get into the gambling sector by establishing the Malta Gaming Authority, likely the most famous international online casino regulator, but more on that later.
Do All Regulators Allow Crypto Gambling?
No.
According to some records, Curacao's Antillephone was the first regulator to allow Bitcoin deposits for its licensees around 2014. Before this happened, all crypto casinos online were unlicensed platforms, operating on a good faith basis.
We mentioned the Malta Gaming Authority above. It is probably the most respected international regulator of casino sites. Yet, until 2022, its operators did not have a channel to accept cryptocurrency payments. In May 2022, the Malta Financial Services Authority granted a VDA (virtual digital asset) license to payment providers such as MoneyBite, opening up an avenue for gaming crypto payments. Note that the Malta Gaming Authority has been pushing for this to occur since 2018.
In 2016, the UKGC recognized Bitcoin as a fiat payment equivalent, opening the doors for Brits to gamble at UKGC-approved hubs with the world's most popular form of virtual money.
Therefore, every regulator can choose if its licensed platform can accept cryptos or not, keeping in line with the active laws in its country.
What Do Regulators Do Precisely?
Again, you must understand that each regulator has the leeway to set its responsibilities. Usually, a government body establishes these organizations thanks to a law supplying them with their jurisdictions and monitoring their operations. In smaller nations, these entities have loads of wiggle room to implement whatever regulatory procedures they want.
As a rule of thumb, they must vet the operators for financial stability and check to see if any members of their management board have a criminal record. They then must force licensees to adhere to specific rules regarding how they offer games of chance, periodically test their products for fairness, or make operators sign auditing agreements with third-party testing agencies. Then they must set deposit and withdrawal limits, follow strict gameplay restrictions, and crucially, a regulator should respond to all player complaints.
Thus, if a gambler encounters a problem at his chosen casino site and cannot satisfactorily resolve it with the platform's management, he should be able to file a complaint with its regulator. After receiving this notice, a regulator should examine its validity, then, if it is legitimate, serve as an arbiter in dispute resolution proceedings or reprimand the operator if he is clearly in the wrong.
By this, you can see that regulators exist to protect players' interests and give a sense of credibility to gambling sites.
Know that in most instances, operators must obtain a separate license for each one of its brands. Though, that is not always the case with all regulators. Some let companies run multiple gaming hubs under the same license.
Licensing Procedures
To get a gaming license, a company first must apply, paired with a non-refundable fee with their chosen regulator. They also must have offices in the regulator's country, operating as a legally registered business, before applying for an internet gambling license.
After the regulator checks the application, and its accompanying documentation, including a business plan, and investigates many of the claims made by the operator, it can provide a license or reject the application. This process usually lasts a few weeks. On average, between three and five for most international licensors.
If the regulator approves the application, an operator must pay a first-time licensing cost. It can range dramatically from one regulator to another. Yet, for the Curacao ones, it is around $15,000. Then, every year, the operator has to pay a renewal fee.
In Antigua and Barbuda, an annual contribution for the development of gambling activities of $100,000 must get paid to government coffers before an operator officially gets its license, regardless of the income status of the legal entity or its success rate. You see, different territory's laws manage the licensing process and its costs in specific ways.
International Regulators
There is no such thing as an international regulator. That is a term we invented to refer to many of the regulators discussed above, those based in smaller countries. We call them this because they provide licenses that let operators accept players from most corners of the globe.
If you check the list of allowed regions of a Gaming Curacao-licensed platform, you will see that it rattles off over a hundred countries. Therefore, by attaining a license in Curacao, Antigua, Panama, Alderney, Malta, and a few other territories, operators can have a player pool consisting of gamblers from multiple continents.
We talk a lot about Curacao's four master license holders on BTCGOSU. These are Antillephone, Gaming Curacao, eGaming Curacao, and GIL. Off the top of our heads, we can estimate that around 70% of our reviewed sites have Antillephone's seal of approval. For those wondering why so many crypto casino operators opt for this license. We will tell you. It is because it is cheap and easily obtainable.
If you look up the offices most Curacao-based operators have in Willemstad, the country's capital, you will see that most of them are in dilapidated buildings. These companies don't run their entire operations from Curacao. They only have an office to get a gaming license from one of this country's master license holders. The majority of the company's staff works from elsewhere.
For example, Stake.com has an Antillephone gaming license, but its support team works out of Serbia.
Another reason many operators choose Curacao is that companies from this country operating on the internet, registered in its e-zone, pay no taxes, except for 2% on net profits.
Country-Specific Licensors
The UK Gambling Commission, better known as the UKGC, is Britain's land-based and online gambling regulator. It came into existence in 2007, with its birth defined in the UK Gambling Act of 2005. All readers must understand that the UKGC is only Britain's gaming regulator. That means its rules are only valid for Brits who are residents of the UK. If a gambling site has a UKGC license, but a player is from Poland, let us say. The UKGC is not that player's regulator. The platform in question likely has another regulator's approval, allowing it to offer its services internationally. To legally provide its games to Brits, it must have an office in the UK and a UKGC license. Technically, multiple versions of this site can exist, one with bonuses specific for Brits and others valid for players from elsewhere.
We have taken the UKGC as our example in this subheading because it is Europe's most stringent regulator, the one that most looks out for players. The measures it passes almost instantly get copied by bodies in countries like Sweden, the Netherlands, and Germany. These markets hope to promote responsible gambling to the level that the UKGC does.
To further clarify this point, the one we are trying to make here. If a site has a license from the Swedish Gambling Authority (SGA), it can offer its services in Sweden, and the measures set by the SGA only apply to Swedes. This body has no power outside of Sweden's borders.
Players must be able to differentiate between a country-specific regulator and an international one. So they know whose rules apply to them. In general, international licensors/regulators are way laxer regarding player protection than country-specific ones. Though they often boast the same security and data protection criteria.
To Sum Up
What we call an international gaming license is nice for a crypto casino to have, as it means that gamblers at least have some recourse in the case of a dispute. It also signifies that an operator has gone through a degree of vetting and follows specific guidelines concerning the services offered.
The reality is that many players do not get loads of help in dispute situations from regulators in Curacao, Panama, the territory of Kahnawake, etc. Furthermore, these bodies rarely deny licensing requests, and their operations are nothing more than a cash stream for the governments that have founded them.
On the other side of the coin, pun intended, regulators like the UKGC and the SGA have the resources to look into gamblers' complaints in great detail, and they frequently punish their licensees when they wronged their players. They are legit gaming overseers and licensors.
That said, an international gaming license, whether it may be from Curacao or wherever, is still better than nothing. It tells casino game enthusiasts that someone spent a significant amount of cash to attain it and runs its operation as a registered business somewhere. That means an operator cannot do as it pleases in most situations.
Relevant news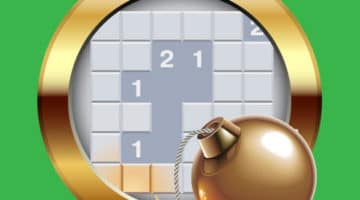 A Short Guide to Crypto Mines
The phrase provably fair and crypto games go hand in hand. As likely everyone checking…
read more +
What Does Provably Fair Gaming Mean?
Anyone who has read more than a dozen online casino articles or so likely knows…
read more +
Why Is KYC Necessary at Most Crypto Casinos?
We talk loads about KYC in our casino reviews, but it recently hit us that…
read more +
Why Play Free Slots and BTC Slot Demos Online?
Slot Demos and Free Casino Games Explained Not all players can sit down and start…
read more +
Seven Top Tips for Gambling at Online Casinos with Bitcoin
Become a Better Bitcoin Bettor with Our Guide There is more to playing at Bitcoin…
read more +
How to Sign Up and Get Started at Cryptocurrency Casinos Today
How to Join a Crypto Casino as A New Player If you've played at fiat…
read more +