09/09/2023
|
Categories: News |
Published by: BTCGOSU |
Last updated: 10/09/2023

Wenzhi Fei, also known as Wesley at Hustler Casino and known as Dr Hash within the cryptocurrency community and a frequent patron of Hustler Casino Live, is now at the center of a contentious cryptocurrency scandal. Serious allegations have surfaced, suggesting his involvement in a crypto scam valued at $5 million. The unfolding story is a cautionary tale that underscores the perils of the unregulated crypto landscape.
The Reddit Revelation
The allegations initially emerged on Reddit when an anonymous user came forward, claiming to have fallen victim to a cryptocurrency scam orchestrated by Wesley. This anonymous user alleged that they had been defrauded of $250,000 and subsequently faced threats from unidentified individuals. The unraveling of this scandal paints a distressing picture of deception and manipulation within the cryptocurrency sphere.
A Promise of Supremacy
The saga began in 2021 when the accuser, a 28-year-old British financial services professional, and a friend ventured into the world of cryptocurrency. Seeking opportunities in this dynamic space, they joined various Telegram groups to expand their knowledge.
It was in one of these groups that they crossed paths with Wesley, whose real identity is Wenzhi Fei. Wesley presented himself as a key member of a team launching a new digital coin called SupremeX, offering the allure of remarkable returns, ranging from 10 to 50 times their investment within a year. He emphasized the project's legitimacy and his team's expertise, instilling trust in the eager investors.
From Promise to Betrayal
With faith in Wesley's promises, the investors committed a substantial portion of their life savings, totaling $250,000, in January 2022. Initially, SupremeX appeared to thrive, fueling optimism among its investors.
However, as May 2022 arrived, concerns began to mount as the coin failed to deliver on its lofty pledges. Wesley attempted to quell these fears, assuring the investors of a significant contribution from a Chinese investor, which would purportedly catapult the coin's value tenfold by June.
The Cryptocurrency Collapse
As the June deadline loomed, the investors were dismayed to witness substantial sell-offs of SupremeX, directly contradicting Wesley's reassurances. Upon confronting him, he rationalized the sell-offs as a strategy to provide the Chinese investor with a lower entry point, pledging that the coin's value would skyrocket by August 25.
However, the situation took a disastrous turn when, on August 19, all the SupremeX coins were liquidated, rendering the investors' stakes worthless. In a shocking betrayal, Wesley ceased all communication with the distressed investors, leaving them to grapple with the loss of their hard-earned funds.
A Sinister Turn of Events
The turmoil escalated when the accuser returned from a week in the countryside to find their apartment had been burglarized. Strangely, only electronic data storage devices were stolen, while valuable possessions remained untouched. The accuser confronted Wesley, who insinuated that someone had reached out to him and cautioned against further action. Wesley also asserted that his bank account held no funds.
Seeking Justice
With allegations pointing to Wesley's profiting a staggering $5 million from the SupremeX scheme, the aggrieved parties are determined to pursue justice. The accuser has offered to collaborate with journalists, providing evidence to substantiate their claims. In response, Wesley has taken to social media, vehemently denying the allegations and challenging their credibility.
The unfolding narrative casts a shadow on the cryptocurrency world, highlighting the importance of vigilance and due diligence in a realm characterized by both opportunity and peril.
The Perils of Unregulated Crypto
This case underscores the urgent need for stronger regulation and oversight within the cryptocurrency space. As cryptocurrency gains popularity and attracts investors from various backgrounds, it becomes a fertile ground for fraudulent schemes. Without robust regulatory mechanisms in place, unsuspecting individuals are left vulnerable to scams, with limited avenues for recourse.
A Call for Accountability
The cryptocurrency community and law enforcement authorities are keeping a vigilant watch on the ongoing progress of this case. Such substantial allegations require a comprehensive examination to ascertain the veracity of the claims.
Should these allegations prove to be true, it may establish a precedent for ensuring accountability among those held responsible for cryptocurrency scams.
Who is Wenzhi Fei?
Wenzhi Fei, known in the cryptocurrency world by the alias Dr Hash, has recently gained notoriety due to allegations of involvement in a significant cryptocurrency scam. While details about his background remain somewhat elusive, his prominence within the crypto community suggests a degree of expertise in digital currencies and blockchain technology.
As investigations into the allegations unfold, the crypto community and law enforcement agencies are keen to unravel the enigma that is Wenzhi Fei. Whether he is a legitimate figure in the cryptocurrency world or a character associated with fraudulent activities remains a subject of intense scrutiny.
The outcome of these investigations will shed light on his true identity and any potential legal consequences he may face in connection with the cryptocurrency scam.
Lessons for the Crypto Community
The Dr. Hash cryptocurrency saga serves as a stark reminder to all participants in the crypto world. Although the prospect of substantial profits may be alluring, it remains imperative to exercise prudence and carry out meticulous research before committing to any venture.
This particular situation underscores the significance of confirming the authenticity of cryptocurrency initiatives, delving into the histories of individuals associated with them, and, when deemed appropriate, consulting legal expertise.
The allegations surrounding Dr Hash's involvement in a $5 million cryptocurrency scam send ripples through the cryptocurrency community.
It is a story of trust betrayed and fortunes lost, underscoring the critical need for vigilance, transparency, and accountability in the evolving landscape of digital assets.
As this case unfolds, it prompts a broader conversation about the challenges and responsibilities associated with the burgeoning world of cryptocurrencies.
Share:
Relevant news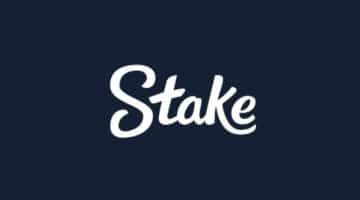 North Korea's Lazarus Group Behind $41 Million Stake.com Crypto Heist
The Federal Bureau of Investigation (FBI) has recently unmasked North Korea's Lazarus Group, also known…
read more +

Diving into the Crypto Casino Craze: Insights from Chris Butler, Chief Operating Officer at BC.Game
In the ever-evolving world of iGaming, the fusion of cryptocurrency and casino gaming has garnered…
read more +

The Digital Gold Rush: Crypto Gamblers Place 337 Bets Every Second
The Crypto Betting Phenomenon Digital shifts have led to quick evolution in online gambling, much…
read more +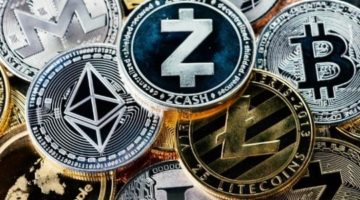 The New Elite: Unveiling the Crypto Billionaires and Millionaires of Today
The Crypto Landscape In a time when the crypto market is experiencing fluctuations, some individuals…
read more +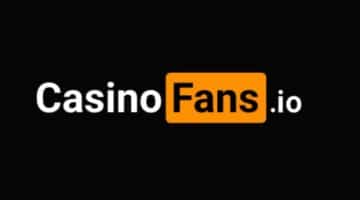 CasinoFans Unveils Cutting-Edge Crypto Gambling Platform
CasinoFans, a pioneering cryptocurrency-based casino, has officially launched its groundbreaking crypto gambling platform. This platform…
read more +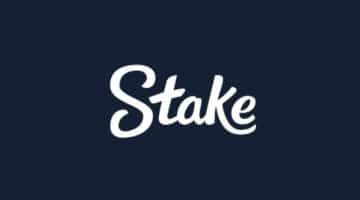 Stake.com's Resilience: Recovering from a $41 Million Crypto Heist
In a shocking turn of events, popular crypto-gambling platform Stake.com faced a massive security breach…
read more +